Happening Now
An 'Essential' Truth About Transportation Workers
By Joe Aiello / Field Coordinator
The coronavirus outbreak is showing a lot of the general public something that members of this Association have always known: passenger rail and public transit continue to be essential for Americans and will play a major role in our road to post-pandemic recovery.
Transit and transportation workers have proven to be "essential" workers during the crisis, just like first responders, nurses, doctors and, yes, food-service and warehouse workers. And yet, just like first responders, hospital staff and the rest, transit workers are scrambling for access to the personal protective equipment (PPE) they need to stay safe while keeping us moving.
In a post last week, Transit Center stated that transit workers should be listed as emergency responders due to the fact that they need to continue to show up to work and help transport nurses, doctors, and other essential employees, but are not considered a priority when it comes to personal protection equipment.
That is leaving too many members of an industry that we all care dearly about wide open to illness.
Amtrak, for its part, is doing its best to distribute masks, gloves, sanitizer and other vital protective equipment to on-board service personnel, have stepped up sanitation efforts on coaches and Sleepers, sold tickets and spaces in ways to ensure that passengers are physically separated and taken many other steps. Even with all that, however, Amtrak had to recently cut service on the California Zephyr due to a worker on the route testing positive and needing to quarantine the rest of the crew. The reduction in system ridership plus the lack of sufficient staff forced their hand.
For another example of just how hard transit workers around the country are being hit by this horrible virus, just look at New York City. Earlier this week, the Metropolitan Transportation Authority (MTA) confirmed that more than 7% of their entire workforce (around 6,500 employees out of 74,000) have either needed to self-quarantine at home or have tested positive for COVID-19. The agency also announced that 33 of their workers have died due to the virus. The MTA has been doing everything they can to keep their workers safe, including distributing almost a quarter of a million N95 masks and ramping up disinfecting efforts system-wide.
The efforts by the MTA, as well as every other transit agency in the United States, can only do so much. In a blog post by Transportation for America, we are reminded that even the record-setting $25 billion for mass transit that was written into the CARES Act will not be enough to completely cover losses due to the dramatic drop in overall ridership -- but that money also needs to be used to save lives. Congress will need to focus on these areas when they begin work on future relief bills.
The jobs that we as an Association fought so hard for over the years are now playing a critical role on the front lines and, sadly, are taking losses. We need to do our part to make sure that these workers are cared for -- not only in the middle of the current crisis but in the future as well.
---
In Solidarity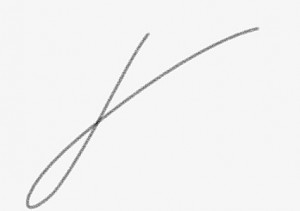 "We would not be in the position we're in if it weren't for the advocacy of so many of you, over a long period of time, who have believed in passenger rail, and believe that passenger rail should really be a part of America's intermodal transportation system."
Secretary Ray LaHood, U.S. Department of Transportation
2011 Spring Council Meeting