Happening Now
I Guess Money Really Does Talk
By Jim Mathews / President & CEO
In my nearly eight years leading your professional staff here at the Association, I've never experienced what I experienced this week: an audience full of European rail industry suppliers – with a few U.S.-based folks as well – trying to find a meaningful way into the U.S. passenger rail market.
Funny what $66 billion on the table will do to people.
The subject was both exhilarating and serious. The Railway Interior Innovation Summit was 100 percent focused on making a better passenger experience for American rail travelers, whether they're on transit or intercity services. Presenters included wonderfully creative German, French, and British design firms, sophisticated manufacturers of thermoplastics and resin-formed panels to make innovative interiors more feasible, and folks from MARTA, Brightline, and Amtrak to share what they're learning about passenger behaviors and desires.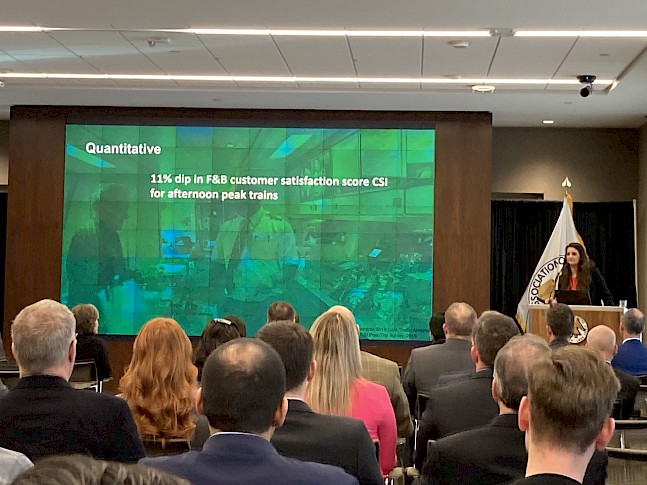 In addition to delivering some remarks on what passengers tell us they want, I facilitated two workshops with the delegates, posing the question of what could and should be done right away to make a difference for passengers and what should be in everyone's design pipeline for the near-term.
We further broke the workshops down into two working groups, one for regional services and one for long-distance services. And we did this twice, once for each workshop. The results were remarkably consistent. Rapid improvements suggested included external project management to drive speed and results, prioritizing suppliers who are ready to supply today, retrofits using one-piece thermoformed parts to reduce weight, noise, and maintenance concerns, and upgrading lounges and station experiences.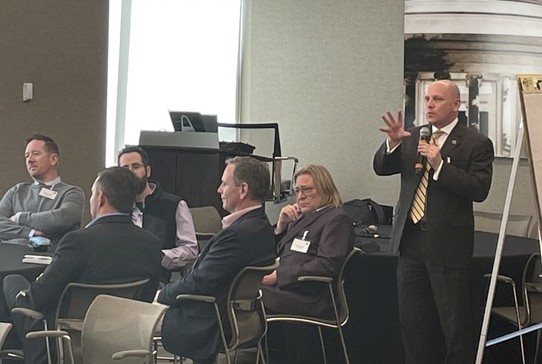 Looking ahead to new designs, either bilevel or single level, the designers, engineers, and operators in my workshops agreed that interior spaces should be bright, clean, and open feeling, with wi-fi, many more power outlets, large-scale and small-scale storage, more visual communications, and more modular designs with fewer parts so that coaches and sleepers don't have to go for years with grimy or aging panels and fittings. Flexible communal space emerged as an important factor, with inviting spaces that permit dining together – one of my personal favorite activities on a train – while also permitting solo travelers to choose a single-seat option if that's what they want.
And all of this needs to be done with a sense of urgency and speed. Time to roll up the sleeves, participants agreed.
My experience this week came on the heels of a session the week before organized by Apple to explore how technology and smart devices can improve onboard services in transit and long-distance trains. Again, I spoke about what passengers need and want, and cautioned the tech-heavy crowd to be careful not to overlook the needs of the less tech-savvy. But that, too, was an exciting meeting, filled with possibility for finally doing something meaningful for today's traveling public.
We're at a great moment in passenger rail, thanks in part to a real and attractive "addressable market" created for passenger services by the opportunities in the Bipartisan Infrastructure Law. For all of our sake, I hope we can keep that excitement going during this next legislative session and in future Congresses. And that's where, as always, I know I can count on our members and supporters to keep the heat on!
"We would not be in the position we're in if it weren't for the advocacy of so many of you, over a long period of time, who have believed in passenger rail, and believe that passenger rail should really be a part of America's intermodal transportation system."
Secretary Ray LaHood, U.S. Department of Transportation
2011 Spring Council Meeting